Ahead Aerial Services, an FAA licensed and insured drone services provider
Digital surface modeling and mapping
Stockpile volume measurement
Construction progress monitoring
Structure inspection
Roof inspection
…and more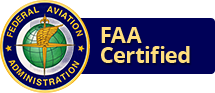 Our pilots are licensed by the FAA for commercial drone operations. In addition to FAA licensing, we are also FAA Safety Team Certified. Above and beyond licensing, a FAAST (FAA Safety Team) certification means that we meet the challenges of operating sUAS (small Unmanned Aircraft Systems) in a safe manner. This reflects our unwavering commitment to providing high quality professional service to our clients.
Serving West Palm Beach, Boca Raton, Jupiter, Wellington, North Palm Beach, Riviera Beach, Lake Worth, Lantana, Boynton Beach, Delray Beach, Pompano Beach, Deerfield Beach, Fort Lauderdale, Hollywood, Miami and all of South Florida. Need service somewhere else in Florida? Call us!
Contact us today and GET AHEAD!
Call us toll free at 84-GETAHEAD (that's 844-382-4323),
contact us online
, or email us at
Do you know what kind of shape your roof is in?
Your roof is one of the most expensive elements of your home to repair or replace. Unfortunately, because it can be difficult to see, it's also one of the most neglected. A drone roof inspection is a great way to find small problems before they become big and expensive.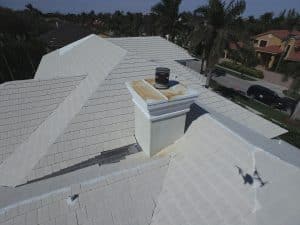 A drone roof inspection can help to spot problems in these critical areas before they become major:
Damaged or missing shingles
Flashing
Gutters
Fascia
Soffits
Roof inspections no longer require climbing ladders or scaffolding, and there's no need to walk around on the roof (a leading cause of damage to tile roofs). Applying drone technology to roof inspections makes it easy to get a closeup look at all of the vulnerable areas of your roof on a regular basis.
A drone roof inspection by the professionals at Ahead Air is surprisingly affordable. Click here to schedule your drone roof inspection.
Photos, video and data that keep your project on time and on budget. Monitor progress, produce 3D and surface models, measure stockpiles and more …
Easily scan for damage after a storm, or as part of a regular maintenance program. Find small problems before they become big problems.
Safe, efficient inspection of high and hard to reach assets. Utility poles, cell towers, solar panel, silos, and more.
UAV News 
Articles of interest from the drone industry